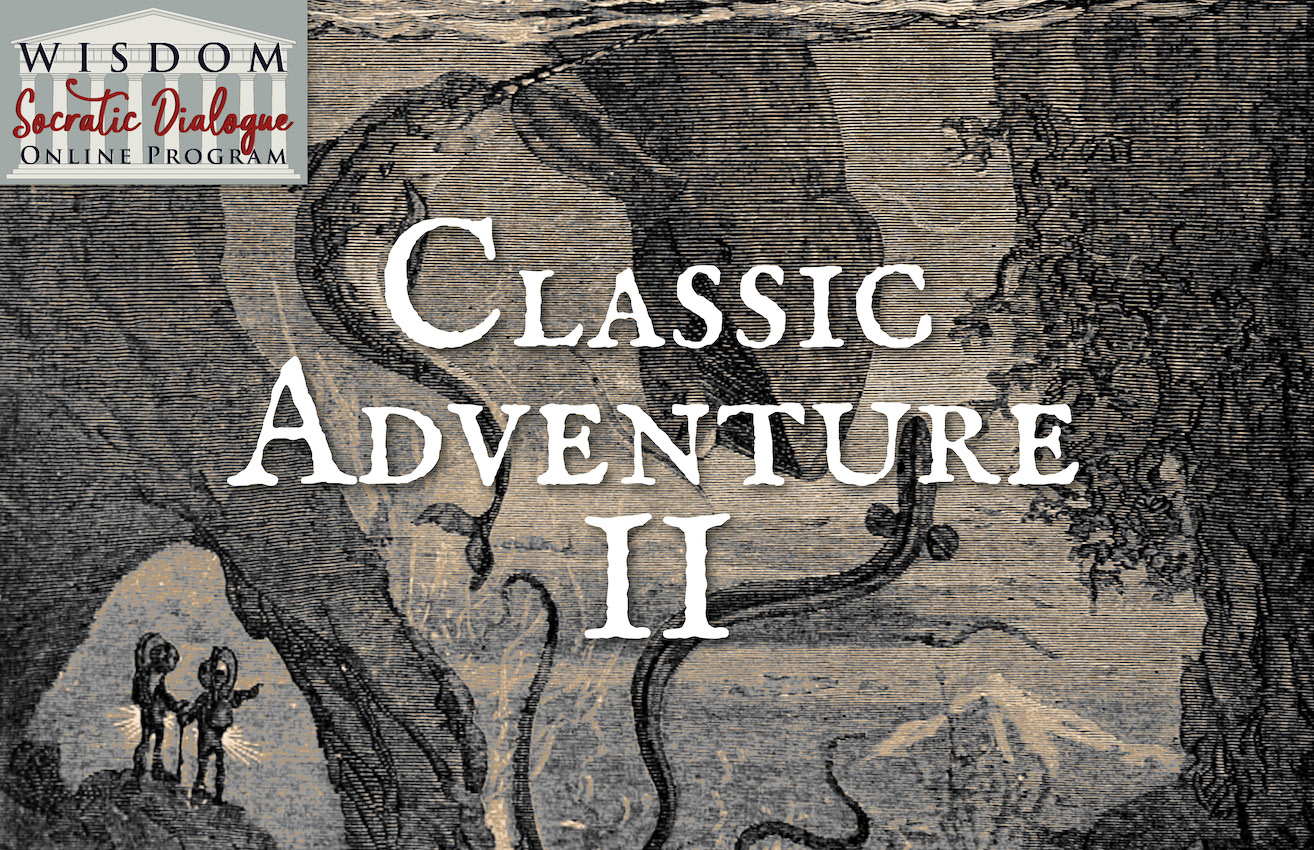 13 yrs and up, $175 – No Prerequisite
Fantastic tales of heroism, honour, mystery, and courage! Students follow the exploits of warriors, kings, seafarers, and hosts of adventurers, using Socratic discussion to uncover the deeper meanings in some of western culture's best-loved stories.
Students may wish to purchase some books for ease of reading, but online copies are available below.
---
Reading List:
Week 1: The Story of Rolf and the Viking Bow by Allen French, Ch. 1 - 12
("Of the Lighting of the Beacon" through "Of the Trial at Skill of Tongue")

Week 2: The Story of Rolf and the Viking Bow, Ch. 13 - 22
("Of that Robber" through "Now Kiartan Returns")

Week 3: The Story of Rolf and the Viking Bow, Ch. 23 - end
("On the Coming of Earl Thorfinn" to end)

Week 4: The Book of Sir Percival by Howard Pyle (from The Story of the Champions of the Round Table)
Week 5: 20,000 Leagues Under the Sea by Jules Verne, Ch. 1 - 17

Week 6: 20,000 Leagues Under the Sea, Ch. 18 - 32

Week 7: 20,000 Leagues Under the Sea, Ch. 33 - end
Week 8: Soaked in Seaweed and Guido the Gimlet of Ghent from Nonsense Novels by Stephen Leacock

Week 9: The Black Arrow by Robert Louis Stevenson - From the beginning to Book II (The Moat House), Ch. 2: The Two Oaths
Week 10: The Black Arrow - From Book II (The Moat House): Ch. 3:The Room Over the Chapel, to Book IV (The Disguise): Ch. 2: In Mine Enemies' House
Week 11: The Black Arrow - From Book IV (The Disguise): Ch. 3:The Dead Spy, to the end
Week 12: The King of Ireland's Son by Padraic Colum - From the beginning to the end of Part III of "The Sword of Light"
Week 13: The King of Ireland's Son - From Part IV of "The Sword of Light" to the end of "The Town of the Red Castle"
Week 14: The King of Ireland's Son - From the beginning of "The King of the Land of Mist" to the end