PSC (Parent Support Council)
The Parent Support Council (PSC) is a group of home schooling parents who helps advise WISDOM on ways to best serve the home schooling community. PSC members must be WISDOM parents who profess the Apostles' Creed. They meet twice a year for an in-camera meeting of the PSC followed by an assembly with facilitators, office staff and administrators.
Members of the PSC:
provide prayer and moral support to WISDOM and the governing school authority;
are ambassadors for WISDOM by their lifestyle;
are a resource for the families of WISDOM (this role is not administrative but supportive);
welcome families new to WISDOM;
make themselves available for contact by our WISDOM families (see the "Read More" section of each bio for contact information);
advocate to WISDOM on behalf of WISDOM parents;
assist facilitators with local WISDOM events;
may gather or write articles for the WISDOM website or magazine;
are politically informed, engaged and aware;
update WISDOM families about current issues that impact home schooling (watch for inserts in the WISDOM magazine).
We feel especially blessed to have WISDOM as our homeschool administration! The support and encouragement we receive is priceless. We are still teaching four of our children at home, and next year one less. For many years we've had five students, and it seems the load is lifting somewhat, except now we're involved in our grandchildren's lives. We hope to play a supporting role as our adult kids have already begun to homeschool their children. What a beautiful legacy to pass on to the next generations!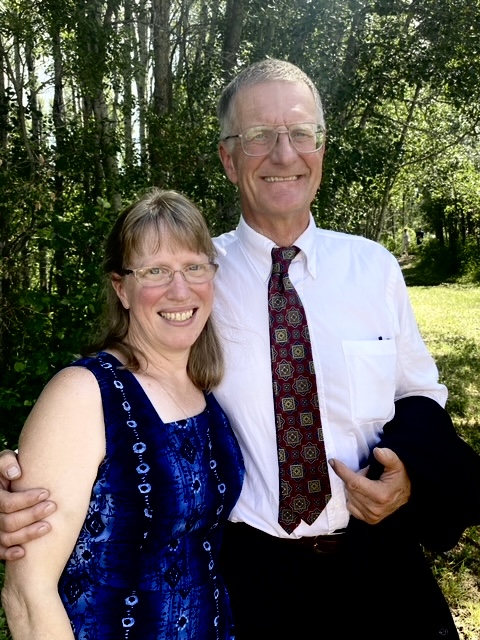 We live on a farm near Fairview and we have 5 children, ages 14 and under: Joel, Rachel, Nicole, Monica and Luke.
We appreciate WISDOM's position on traditional home schooling, their emphasis on character development and the social and academic activities that they make available to the WISDOM Families.
We live on 10 acres just outside of High Level (no, not High River, not High Prairie, but keep going north, stopping 2 hours short of the NWT border). God has blessed us with 6 children - 5 sons (21,19,16,3&2) and a daughter (14). We actually started out with our oldest two in the local Christian school and then God called us to home school our kids and we haven't looked back.
We first considered homeschooling our children when our oldest child was just a toddler. By the time kindergarten (and the yellow school bus) approached, we had surrendered to God's leading by choosing to educate our children at home instead of in a school setting.
We have been married for almost 25 years and the Lord has blessed us with our family. We live in St. Albert with our 4 children. They are a son (20) and 3 daughters 17, 14, and 11. We have been home schooling for about 12 years and all those years were with WISDOM. One reason we chose to home school was to become closer as a family. We enjoy camping, especially in B.C. We are active in our church and also our home school support group. We are thankful to have WISDOM along with us on this journey.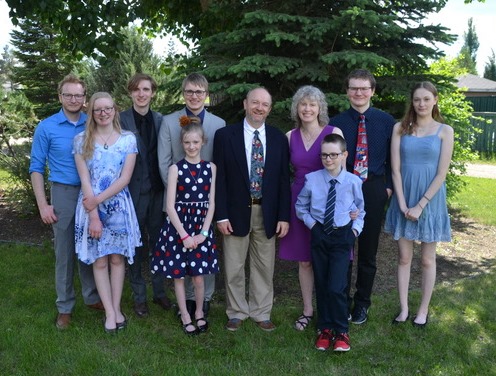 The Harrison family is just a typical, quiet, reserved Alberta family.
Except they aren't all that typical. Being blessed on a massive scale with 8 kids (3 girls and a handful of boys) is a bit atypical - maybe not among homeschoolers, but it is out of the ordinary. Also, they aren't all that quiet - there are 10 of them after all. Okay, so they're an atypical, loud, reserved Alberta family.
Dave and Suzanne Knoch have been married for 21 years. Now, isn't that testimony enough to the fruit of home schooling? They are the thankful parents of Jeremiah, 19, Naomi, 17, Samuel, 15, Selah, 13, Joel, 10, and Isaiah, 7. They have enjoyed the country life for the past ten years, including the hard work.