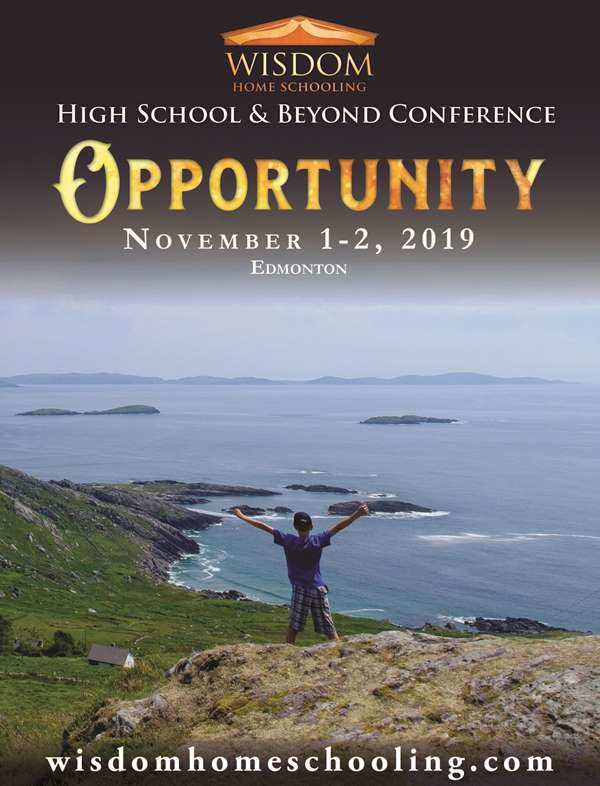 Interested in purchasing conference recordings from 2018? All sessions except institution presentations are available as digital downloads for $8. Email us to order: This email address is being protected from spambots. You need JavaScript enabled to view it..
Our 2019 conference is designed to inspire youth (12+) and parents to discover their Opportunity.
Save The Date!
Where: NAIT (Edmonton)
When: Friday November 1, 2019 - Saturday November 2, 2019
Friday session, banquet, social & ballroom dance (with instruction for those who wish to dance),
Saturday talks, panels, post-secondary institutions and answers to your questions.
Join us to:
invest in your own education
interact with post-secondary institutions and employers
discover, plan and define your important years of highschool and beyond
encounter new opportunities, meet with friends and expand your home school social circle
Keynote Speakers:
Panels:
Home Schooling Through High School
More TBA
Institution Breakout Sessions:
Questions? Email This email address is being protected from spambots. You need JavaScript enabled to view it. or call 780-741-2113.

Other InformatION
Free parking is included in registration.